Absolute Dentistry is committed to avoid and prevent cross contamination.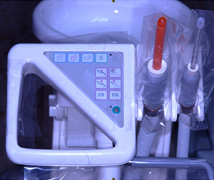 All clinical contact surfaces, such as light handles, switches, dental radiograph equipment, computers, countertops, are protected with barriers.
Clear plastic wrap, bags, sheets, tubing, and plastic-backed paper or other materials impervious to moisture that are removed and discarded between patients.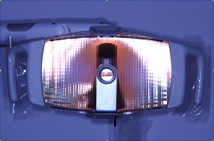 Our dental office follows Standard Precauitions, integrated and expanded concept of "Universal Precautions", recommended by United States Government Agency Centers for Disease Control and Prevention (1600 Clifton Rd, Atlanta, U.S.A.).
These guidelines are based on the concept that all body fluids should be treated as infectious.
Disposable is widely used: air/water syringe tips, gloves, drapes, masks, gowns, saliva ejectors and much more.
Ciclo di sterilizzazione
Step 1
Step 2
Step 3
Decontaminazione chimica
Lavaggio e manutenzione
Risciacquo
Step 4
Step 5
Step 6
Asciugatura ad aria compressa
Confezionamento
Sterilizzazione
Step 7
Stoccaggio